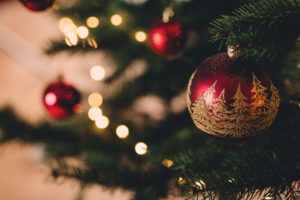 The run-up to the holidays can be hectic in many homes, with so much to think about and prepare. Family and guests may be coming to stay, there are gifts and food to prepare and rooms to tidy. There is still time to make your home even more cosy and warm for your holiday guests, with a 7-10 day turnaround for Ecoease secondary glazing panels.
Ecoease secondary glazing can help to reduce condensation, noise and heat loss, which in turn helps keep home energy costs low. Moreover, it comes at a fraction of the cost of double glazing, can be used in listed properties (as it is removable secondary glazing), and it is environmentally-friendly. Find out how much Ecoease would cost for your windows quickly and easily in our Measure to Fit shop.
Helping the environment in the New Year
Our eco credentials are important to us as a company, with our 100% recyclable PET plastic, UK-sourced materials, and a system that encourages the maintenance (not replacement) of current, older windows. Why not start the New Year with a focus on sustainable products, at the same time as gaining a warmer and more comfortable home?