What is secondary glazing?
Defined as 'insulation by means of a second pane of glass, or a sheet of plastic: a simple form of double glazing'.
What types of secondary glazing are there?
You can improve insulation in your home with various types of secondary glazing.  Firstly, there is metal casing, where a metal frame is fixed to your existing window frame with a pane of glass within. Then there are wooden or PVC frames holding a glass pane.  Finally you have magnetic secondary glazing. In this case you have strong magnets which hold a pane plastic sheeting against your existing window frame.
Secondary Glazing – is it the right choice for you?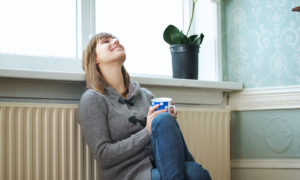 It's the winter and your house feels cold. Despite modern heating, your single-glazed windows just aren't good enough.
Secondary glazing can be an excellent solution! Helping to stop heat and energy being lost through poorly fitted, single-glazed window panes.  Perhaps you are not permitted to add double glazing as is often the case with listed buildings. Also it might just not be within your budget at the moment to replace your windows.  Not only are there a variety of materials with which you can improve your window insulation, there are also a variety of methods and you can choose the best fit for your home and your budget.
Thermal insulation
With secondary glazing alone, thermal insulation can be improved by 63%. This is actually more efficient than double glazing at 61%.  The gap between the pane of secondary glazing and your glass can also make a massive reduction in noise transmission. Indeed this empty space acts as an effective sound baffle and, as a general rule, the bigger the gap, the more noise is reduced.
Why choose Ecoease secondary glazing?
At Ecoease, we use PET sheets as our glazing material of choice, for several reasons.  Firstly, it is a warm material and is excellent at reducing condensation issues.  Secondly, it is extremely fire-retardant, flexible and hard-wearing.  Finally, PET is a very affordable material. This means that even if your budget isn't huge, you can still improve the warmth of your home even if just one window at a time.  For example, a fully-made-up window panel for a window measuring 1m x 1m would cost just £115.
In summary, secondary glazing can:
Reduce condensation
Improve thermal insulation
Reduce external noises
See our Measure to Fit page to enter your window frame sizes and see prices instantly. Or get in touch to find out more!