How to measure for Ecoease secondary glazing panels
Ecoease secondary glazing fits on the inside window frame, so take your measurements from the outside edges of this frame.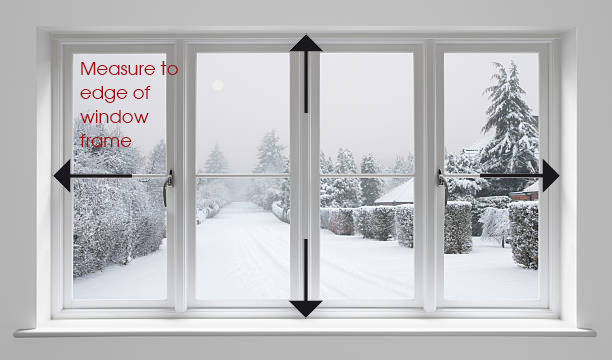 Please follow these 3 handy tips for measuring your windows.
Use a metal tape measure that has metric measurements (that shows millimetres). Do not use a cloth tape as this can be inaccurate.
Not all windows are 'square' or 'straight' so measure both the width and

height

in two or three places, giving us the smaller of these measurements.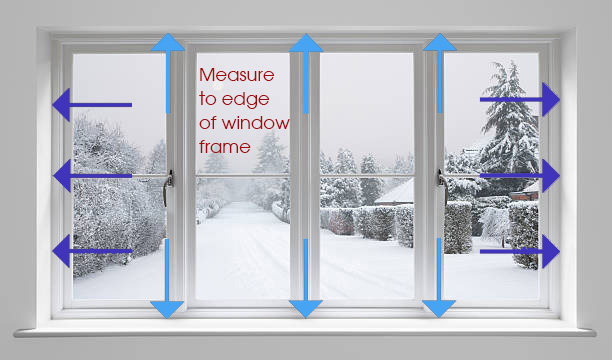 3. Give names to the window(s) you are about to measure. e.g.
Kitchen window 1: 1200 mm x 398 mm – this helps you when it comes to fitting the windows and prevents re-measurement.
Make sure that any window architecture, such as window handles or locks, do not protrude above the height of the window frame you are measuring and Ecoease glazing will be fitted to. N.B. Ecoease glazing is made of PET which is flexible, so if a handle or lock is a couple of millimetres over the window frame this will still work OK.
The maximum recommended panel size is 2m x 1.2m, after which extra support for the tapes will be required e.g fixing clips. Please speak to us for further help or advice.
You can download our Easy Window Measuring form here to help you note down your window measurements.
You can also watch our instructional measuring video for a 'How to Measure' guide: