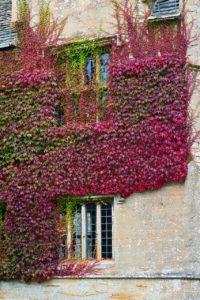 After a long and hot summer, autumn can suddenly come as a bit of a shock. Daylight hours are rapidly reducing and although cool weather can be a relief after a summer filled with heatwaves, it can also remind you of ongoing issues in your home which you may wish to solve. Wintry weather can bring about condensation, cold spots, and expensive heating bills, particularly in older properties.
Enter Ecoease! Our simple magnetic secondary glazing system can help you to solve many of these issues at a minimal cost. Easy to install, our Measure to Fit system prepares the glazing panels for you so that when they arrive, all you need to do is follow our helpful instructions to fit them to your window – no need for experts or expensive glazing fitters!
The benefits of Ecoease secondary glazing kits are numerous: they reduce heat loss, condensation and noise pollution. They are also environmentally-friendly and cost-effective.
Ecoease glazing panels are made of PET, a type of recyclable plastic. With magnetic strips and quality edging, they can be more discreet than metal secondary glazing units and they also come at a fraction of the cost of double glazing. Just use our online shop to obtain an exact quote for your window sizes. Turnaround can be as quick as 7-10 days from order to delivery, so you can soon be enjoying a warmer, drier home this winter, and for many winters to come.
Try out an Ecoease secondary glazing panel today and see what a difference it can make to your home!
Ecoease – Secondary glazing that works for you.