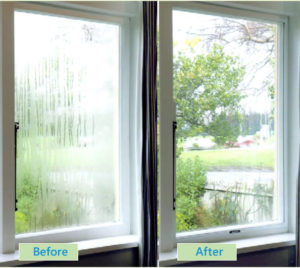 We hope you have all enjoyed a lovely holiday season.
As we all get back to work and winter continues, the weather has become even colder – it might be time to consider Ecoease secondary glazing for your windows.
If you are suffering from condensation issues with your single glazing, or you feel your house loses too much heat through the windows, Ecoease could be the answer for you.  Proven to reduce (and usually eliminate) condensation, Ecoease secondary glazing panels are made from an inherently warmer material than glass, which is also 100% recyclable (PET). Our PET magnetic glazing system can be more efficient than double glazing at reducing heat loss, and at a fraction of the cost of double glazing.
To find out more about the benefits of using Ecoease, see our benefits information. If you would like to find out the cost for your window sizes, simply use our quick quote page to find out right now!
Happy 2019!